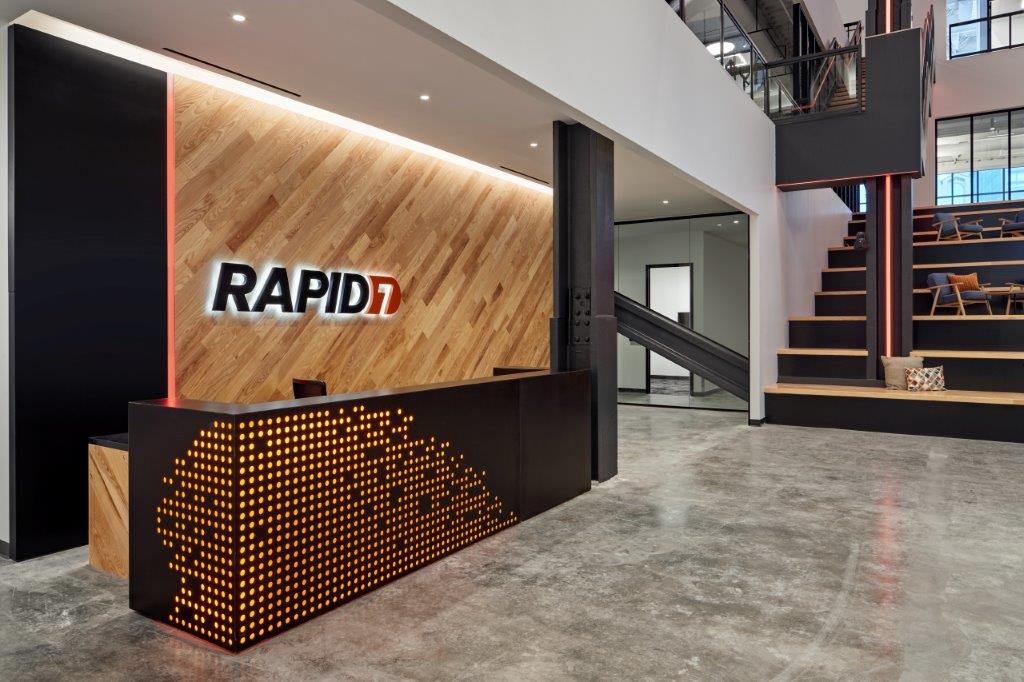 Millwork One is very proud to announce our 6th AWI award of excellence for the millwork at Rapid7's new headquarters in The Hub on Causeway project located at North Station.
Rapid 7 moved into their 147,000 square foot office space in the 3rd quarter of 2019. Since the firm has doubled its amount of employees, the new office space is modern, open and hopes to create a unique work experience. John Moriarty and Associates was selected to provide construction management services for most of the project designed by the world renowned firm of IA Interior Architects. Rapid 7 a cybersecurity firm and is the first tenant in the office tower.
We are grateful once again to have this highest honor bestowed on us by AWI and to have the privilege of working with the world class team of John Moriarty and Associates & Interior Architects.
Please check out the links below for the Rapid7 AWI Award, as well as photos from the project in our portfolio.
AWI Award of Excellence:
https://www.nxtbook.com/nxtbooks/awi/designsolutions_2020summer/index.php#/p/24
Portfolio: https://www.millworkone.com/portfolio-item/rapid7/