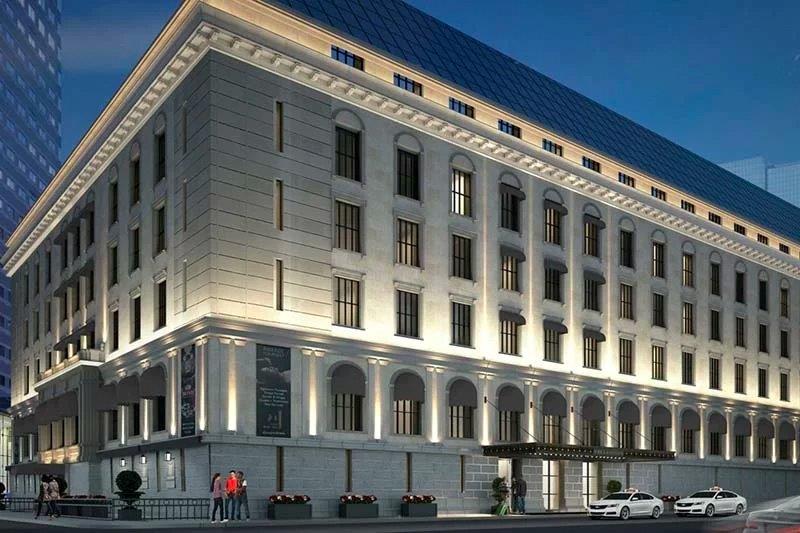 The Langham Boston is currently undergoing an extensive renovation of its AAA Four Diamond hotel, located in a national architectural landmark that was once the Federal Reserve Bank of Boston, to reposition the property as "one of the top iconic luxury hotels in the country". This extensive project includes a complete transformation of all guest rooms, event spaces, the addition of a new club lounge, and a new bar and restaurant. Shawmut Design & Construction was selected to provide construction management services for the project, and Millwork One Inc. was selected to provide the millwork designed by Richmond International in collaboration with Dyer Brown.
The scope of the renovation includes a luxurious new lobby, decorated in jewel tones, with a cozy fireplace, ample seating, and high-design concierge area and check-in desk, new Club Lounge, update to The Governor's Room, The new Lincoln Ballroom, a brand new destination bar with an outdoor terrace & an innovative restaurant concept.
Millwork One is very proud to be part of this prestigious project and to have the opportunity to produce work for one of the most luxurious hotels in Boston.