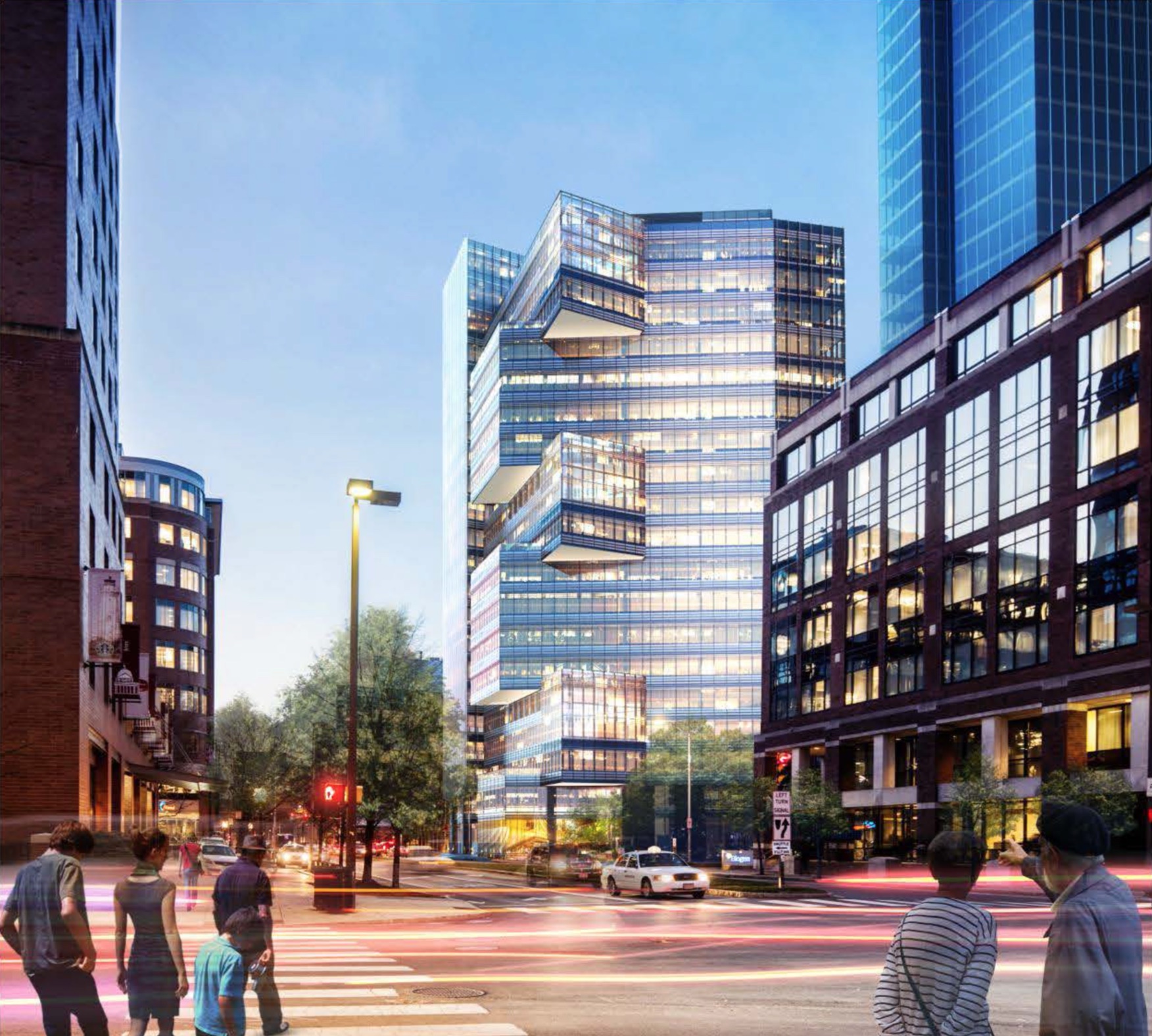 Akamai Technologies, Inc. Cambridge
"Akamai has its roots in Cambridge and has grown into the largest technology company headquartered in this area"… is just one of the many accolades in the news and around Kendall Square.
Akamai's new 486,000 SQFT Global Headquarters is part of a $700M agreement with Boston Properties to demolish the existing structure at 145 Broadway to make way for the new headquarters. Turner Construction with Sasaki Associates have teamed up on this prestigious project in the heart of Cambridge's technology hub.
The new space includes a mile long continuous 3-dimensional stripe / pathway that flows through the 19 floors, and along the way incorporates architectural woodwork produced and installed by Millwork One Inc. The lion's share of the woodwork is inlaid with the intricate colored "stripes" that flow through the woodwork onto walls, flooring and ceilings. This dynamic stripe element conceptually connects the building to other locations around the globe. Other architectural woodwork scope includes multiple high gloss lacquered desks with metal and fabric accents and granite/quartz counters. The building is dotted with coffee bars & gathering spaces ladened lacquered benches and gathering platforms, as well as rift white oak and lacquered feature walls.
The buildings construction will incorporate the WELL building standard with a gold certification goal. Millwork One Inc. is excited to have been selected for this prestigious project and to be working with the WELL building standard platform. Completion is slated for summer 2019. In closing another proud moment for Millwork One's tenant space portfolio.