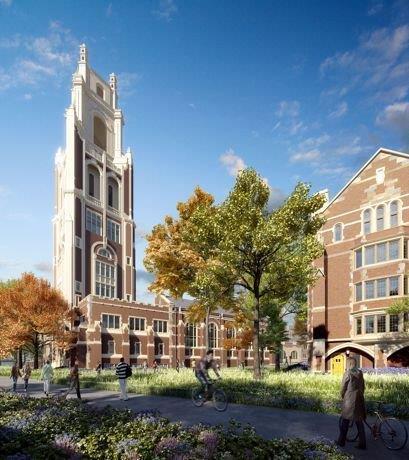 Yale – New Residential Colleges
NEW HAVEN – The first of Yale's twelve residential colleges opened its doors in 1933, thanks to the vision and support of Edward H. Harkness (B.A. 1897). Since that time the colleges have been at the very heart of the undergraduate experience.
Yale's residential college system, now more than 70 years old, has recently seen some major expansion with the addition of the two new residential colleges. Designed by School of Architecture dean, Robert A.M. Stern (M. Architecture 1965), the new residential colleges will occupy a triangle of land just south of Ingalls Rink. The colleges' gothic architecture will echo the character of Yale's central campus, and many defining spaces will bear the names of recent benefactors.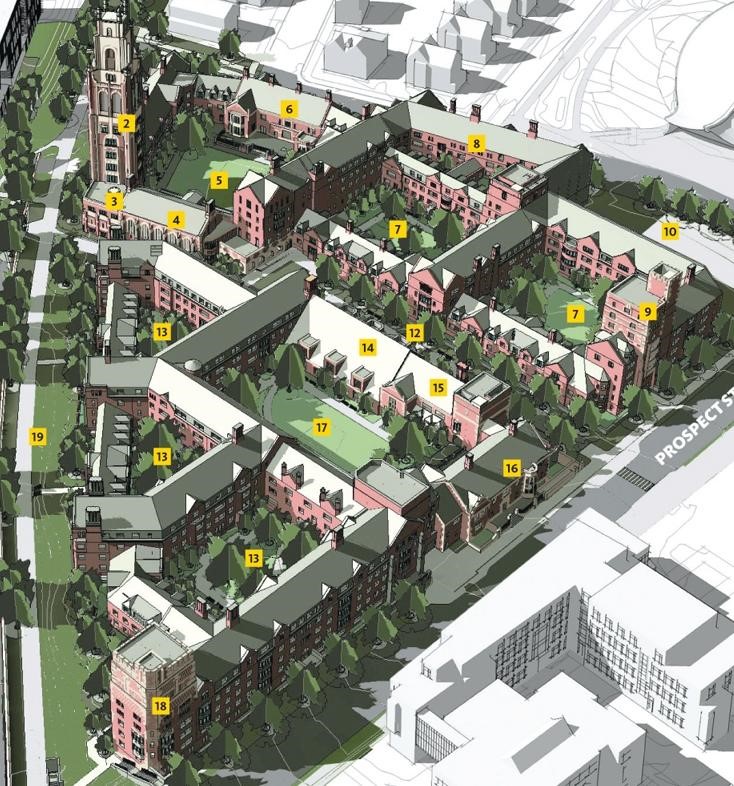 Millwork One was selected by Dimeo Construction Co. from a small group of large competent woodworkers for the extensive millwork package. Millwork One's preconstruction and project management team worked with the Stern team to develop paneling details, specie and finishes, early on in the process that helped establish the ground work for the award. The new structures will hold two large high end and intricate masters houses, with meeting and social spaces, lined with fine architectural millwork. Expansive quartered white oak stile and rail paneling systems compliment a vast array of monumental woodwork features throughout the balance of the spaces. Completion is June 2017.