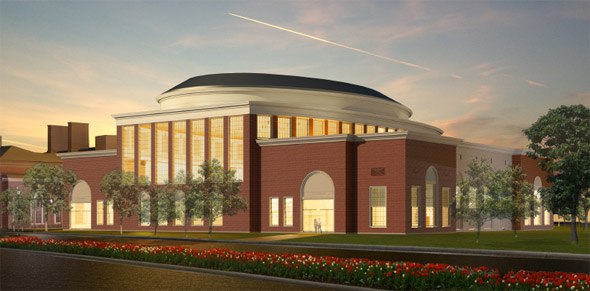 Harvard Business School – Klarmen Hall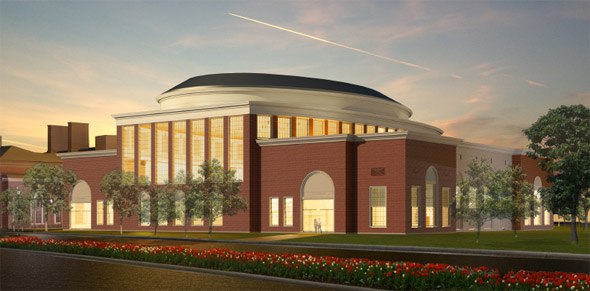 BOSTON – Harvard Business School (HBS) announced that it would build a significant new structure on the School's Boston campus, called Klarmen Hall, where HBS can harness the energy and creativity of the thousands of students, faculty, alumni, and leaders of all kinds who convene there each year.
Founded in 1908 as part of Harvard University, Harvard Business School is located on a 40-acre campus in Boston. Klarmen Hall will be located next to the Spangler Center at HBS, The Hall is being designed by Boston-based William Rawn and Associates WRA, architects of the recently opened Tata Hall, as a vibrant space with an eye toward flexibility, adaptability, and accessibility. Walsh Brothers has been selected as the construction manager for the project.
The Hall consists of large elevations of both reflective and absorptive eucalyptus wall paneling complimented with a metal fabric wall system. Expansive curved eucalyptus ceiling clouds line the roof and a complex wood rail and panel system define the balcony levels.
Millwork One has been selected to participate in the design assist portion working with WRA and Walsh Brothers to develop the intricate panel & rail details and write specification language to be used. We look forward to rolling into the production of the architectural woodwork in 2107 with a 2018 grand opening.